TONE OF VOICE ORCHESTRA
Words and music by Fredrik Lundin and Trinelise Væring
Refsgaard præsenterer Tone of Voice Orchestra  //  Rotationen, Holbæk, d. 29.10.2020
Torsdag aften i Spil Dansk ugen 2020 løfter TOVO taget med forførende originalmusik, der i deres boblende gryde af folk, jazz, pop og verdensmusik. Passager af både pop og jazzet improvisation er et særligt veldoseret sammensurium af genkendelighed og overraskelse. Teksterne er på engelsk, melodilinjerne er sangbare mens instrumenternes akkompagnement sender tankerne verden rundt.
Det er sprødt, festligt og uhyre velspillet.
For en billetpris på 230 kr for du hele 10 musikeres hengivenhed og talent – lige midt i Holbæk by.
En aften der udvider den musikalske horisont og giver godt humør! Vel mødt!
Rotationen er samme location som "Fyraftenssang"
HE LOVES HER FOR IT – Atlas, Århus, 7. dec. 2019.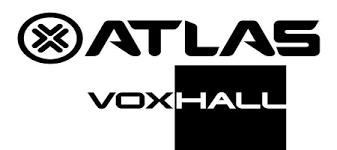 The musicians of Tone of Voice Orchestra:
Ania Rybacka, Maria Kynne, Tine Refsgaard and Trinelise Væring – vocals and percussion
Emma Kragh-Elmøe – violin
Mads Kjøller-Henningsen – hurdy-gurdy
Fredrik Lundin – tenor sax
Joel Illerhag – Swedish harp bass
Anders Provis – drums and percussion
Jesper Uno Kofoed – drums and percussion

Tone of Voice Orchestra live at Copenhagen Jazz Festival July 11th 2019 at Brorson Church
TOVO features musicians from the Danish folk-, world-, jazz-,impro- and indiepop-scene. 4 singers, violin, hurdy-gurdy, bagpipes, shawm, saxophones, 2 drummers and Swedish harp bass. 5 women and 5 men.
With this unorthodox line-up we mix the sound of Scandinavian roots with improvisations and catchy songwriting sung by multiple voices in a Scandinavian songtradition.
The songs are written by Fredrik Lundin and singer-songwriter Trinelise Væring.
All of the 5 women and 5 men in the band are sought after artists in their ownright, performers from different musical arenas and known from such popular bands as Spöket i köket, Basko, Floating Sofa Quartet, Trolska Polska, Elmøe ogHoffmann, Iki, Lukkif, Myrkr, The Glas Vocal Ensemble, Visible Voices, the Art of Escapism, Rybacka/Stefan Pasborg, Offpiste Gurus, Trinelise Væring Band, 5Go Adventuring Again, Marylin Mazur Group, Maluba, Hess is More, Tine Refsgaard trio, Book of Sounds and many more.

Live recording, Millfactory, Copenhagen – 21. december, 2018.