TONE OF VOICE ORCHESTRA
Words and music by Fredrik Lundin and Trinelise Væring
KONCERT på ATLAS i Århus d. 7.12.2019 kl 20.00. Billetter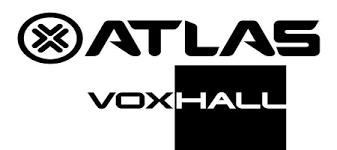 The musicians of Tone of Voice Orchestra:
Ania Rybacka, Maria Kynne, Tine Refsgaard and Trinelise Væring – vocals and percussion
Emma Kragh-Elmøe – violin
Mads Kjøller-Henningsen – hurdy-gurdy
Fredrik Lundin – tenor sax
Joel Illerhag – Swedish harp bass
Anders Provis – drums and percussion
Jesper Uno Kofoed – drums and percussion
Refsgaard præsenterer Tone og Voice Orchestra – i Rotationen, Holbæk, d. 29.10.2020
Arrangør: Tine Refsgaard  / CVR 27100007
Billetsalg: Sidesporet / CVR 12 81 6146
Tone of Voice Orchestra live at Copenhagen Jazz Festival July 11th 2019 at Brorson Church
TOVO features musicians from the Danish folk-, world-, jazz-,impro- and indiepop-scene. 4 singers, violin, hurdy-gurdy, bagpipes, shawm, saxophones, 2 drummers and Swedish harp bass. 5 women and 5 men.
With this unorthodox line-up we mix the sound of Scandinavian roots with improvisations and catchy songwriting sung by multiple voices in a Scandinavian songtradition.
The songs are written by Fredrik Lundin and singer-songwriter Trinelise Væring.
All of the 5 women and 5 men in the band are sought after artists in their ownright, performers from different musical arenas and known from such popular bands as Spöket i köket, Basko, Floating Sofa Quartet, Trolska Polska, Elmøe ogHoffmann, Iki, Lukkif, Myrkr, The Glas Vocal Ensemble, Visible Voices, the Art of Escapism, Rybacka/Stefan Pasborg, Offpiste Gurus, Trinelise Væring Band, 5Go Adventuring Again, Marylin Mazur Group, Maluba, Hess is More, Tine Refsgaard trio, Book of Sounds and many more.

Live recording, Millfactory, Copenhagen – 21. december, 2018.